Ranger Magazine
The Ranger magazine is the leading authority in free range production. Published monthly by the British Free Range Egg Producers Association it is available to members in printed format and digital download. To access back issues you have to be a member of the Association.
To join click 'Join BFREPA' in the menu above.
August 2022
We are fast approaching migration season again, and having gone through one of the most complex and devastating years we have ever seen for AI, you have to wonder what lessons have been learned and how we intend to face up to another season.

When speaking to Ed Nottingham at Scrutton Bland, insurance companies are much more selective in insuring producers and want more relevant, personalised data specific to the farm.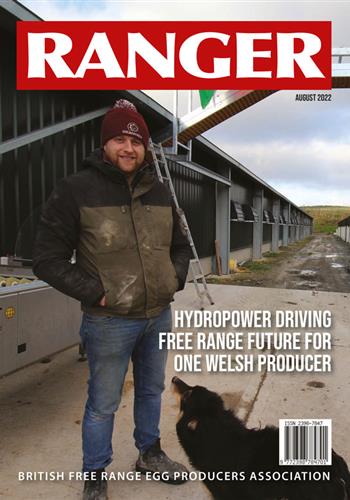 July 2022
As CPI rises, we are becoming further detached from breakeven, dreams of a profit are long distant memories.

Hardly any producer has seen a price rise outside feed, with CPI rising this month to 9.1%. Most producers are struggling to break the £1/doz barrier as a recent report suggests that eggs have increased in retail by 12.6%.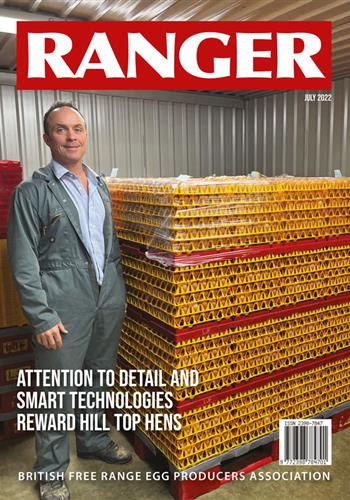 June 2022
After two years of restrictions in some form or another, it was nice to meet those members who managed to venture away from their farms and attend the Pig and Poultry Fair.

It was understandable that the numbers were down, but hopefully, we can get more producers to the BFREPA Conference in September.