World Mental Health Day: Government urged to increase rural support
Published on : 9 Oct 2023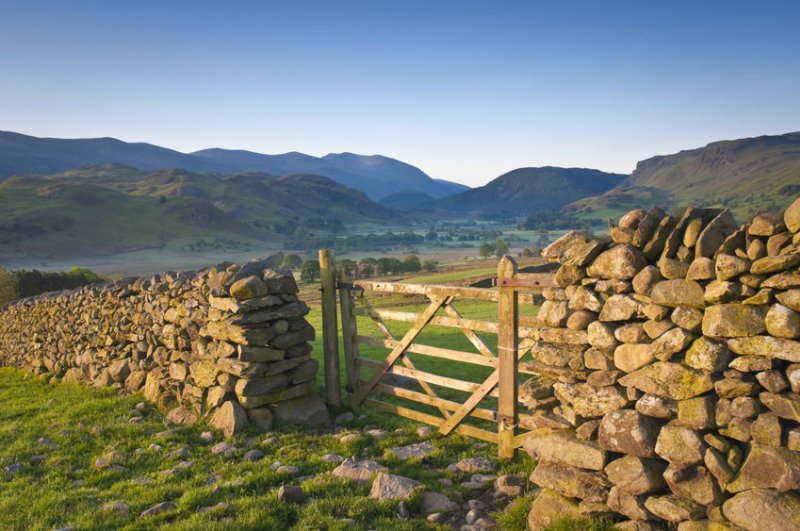 Farming groups are urging the government to ensure the provision of rural mental health services remain high on the agenda as World Mental Health Day soon commences.
The 2023 campaign, taking place on Tuesday (10 October), is 'mental health is a universal human right', meaning everybody has a right to the highest attainable standard of mental health.First held in 1992, the World Federation for Mental Health's dedicated day raises awareness of mental health issues, and to fighting the still-associated stigma.But such issues in the countryside and farming industry can often become unnoticed by health professionals.The leading cause of death for people aged between 20 and 34 is suicide - and approximately, according to the Office for National Statistics (ONS),
more than one agricultural worker a week
in the UK takes their own life.And this year, farmers and those who work in rural areas may be suffering more than usual due to feelings of isolation, the cost-of-living crisis and an uncertain policy direction.Stephanie Berkeley, manager of the Farm Safety Foundation, said the
charity's research
showed that levels of mental health in farming were deteriorating.She said: "Farmers also recognise that there are barriers to 'opening up' about their mental health however, having 'no one to talk to' was not seen as a significant barrier."However, calls to rural support helplines have increased or become more complex over the past three years."For example: In Wales, Tir Dewi have noted 5-8 times the volume of calls to their helpline and the DPJ Foundation have made 47% more counselling referrals."She added: "We need to take the pressure off these rural support groups and charities who are increasingly relied upon to provide support for those in crisis situations."MPs
recently expressed
'deep concern' about how isolation and a lack of digital connectivity have contributed to poor mental health in rural areas, particularly among farmers.A report by the cross-party Environment, Food and Rural Affairs committee (EFRA), published in May, called for far greater joined-up planning and action from the government to address the issue.The study said that relative poverty in rural areas could exacerbate poor mental wellbeing, and that rural workers, including farmers, faced "particular stresses".These included unpredictable weather and animal health crises, as well as uncertain government policies which could affect farmers' incomes as well as their mental health.
Who can provide support?
Organisations that offer help and support for farmers and others in rural areas include numerous charities, such as
Farming Community Network
, the
DPJ Foundation
,
YANA: You Are Not Alone
and
Royal Agricultural Benevolent Institution
(RABI).
Cheshire
Cheshire Ag Chaplaincy07967 559 594talk@agchap.comAvailable 24/7
Cornwall
FarmCornwall01736 367589 or07775 667825mail@farmcornwall.co.ukFarming Health Hub07568 471064jon@farminghealth.co.uk
Cumbria
Cumbria Ag Chaplaincymcumbriaagchap@outlook.comFarmer Network01768 868615info@thefarmernetwork.co.uk
Derbyshire
Derbyshire Rural Chaplaincy/Rural Action Derbyshire (RAD)07710 088972chaplaincy@ruralactionderbyshire.org.ukFarming Life Centre01692 810903info@thefarminglifecentre.org.uk
Devon
Dartmoor Hill Farm Project01822 890913hfp@dartmoor.gov.ukExmoor Hill farming Network01643 841455katherine@ehfn.org.uk
Dorset
Sherborne Deanery Rural Chaplaincy01963 2357007966 754110rural.chaplaincy@btinternet.com
Durham
UTASS (Upper Teesdale Agricultural Support Services)01833 64101007917 304685info@utass.org
Gloucestershire
Gloucestershire Farming Friends0845 300 6886help@gloucestershirefarmingfriends.co.uk
Herefordshire
Herefordshire Rural Hub01432 268428hub@herefordshireruralhub.co.ukWe Are farming Minds07506 567500wearefarmingminds@gmail.comBorderlands Rural Chaplaincy07958 59164607531 676832
Isle of Wight
Wight Rural Hub01983 296244info@wightruralhub.co.uk
Lancashire
Lancashire Field Nurse07815 099748info@fieldnurse.org.uk
Lincolnshire
Lincolnshire Rural Support Network (LRSN)0800 138 1710info@lrsn.co.uk8am– 8pm 365 days a year
Norfolk
You Are Not Alone (YANA)0300 323 0400helpline@yanahelp.org
Shropshire
Shropshire Rural Support0300 123 2825ruth@shropshireruralsupport.org.ukBorderlands Rural Chaplaincy07958 591646 or 07531 676832
Somerset
Somerset Mental Health in Agriculture (SMHAG)07590 684888becky@newleaf.uk.comExmoor Hill farming Network01643 841455katherine@ehfn.org.uk
Suffolk
Lightwave07413 683368graham.miles.lightwave@gmail.comYou Are Not Alone (YANA)0300 323 0400helpline@yanahelp.org
Staffordshire
Farming Life Centre01692 810903info@thefarminglifecentre.org.uk
Warwickshire
Warwickshire Rural Hub07780 159291info@ruralhub.org.uk
Wiltshire
Sherborne Deanery Rural Chaplaincy01963 2357007966 754110rural.chaplaincy@btinternet.com
Yorkshire
Yorkshire Agricultural Society01423 541000kated@yas.co.ukFarmer Network01768 868615info@thefarmernetwork.co.uk
Wales
DPJ Foundation0800 5874 262 (call)07860048799 (text)kate@thedpjfoundation.co.ukTir Dewi0800 121 4722info@tirdewi.co.uk7am – 10pm 365 days a year